Corporate contract matters
Protect your company's rights and prevent disputes through professionally prepared contracts.
Our services will help you save on your company's legal expenses
It is very typical for small and medium-sized companies in Finland that entrepreneurs themselves draw up all the company's contracts. The motivation behind this is to save money on legal expenses.
Quite often, however, this way of "saving" can turn out to be very expensive later.
Without legal assistance in drafting contracts, entrepreneurs are unlikely to be able to avoid the pitfalls that can arise with different types of contracts. Contracts that have been written without expert legal advice are usually overly simple and not attentive enough to complexities, and therefore they tend to give rise to different, and often conflicting, interpretations that can result in expensive legal disputes. Litigation expenses can be very expensive for small and medium-size businesses, potentially costing tens or even hundreds of thousands of euros. In addition, the losing party in a court case will have to pay the other party's legal costs.
In many cases, these problems could have been prevented by having well-planned and carefully-worded contracts drawn up with legal expertise–at a small fraction of the cost of resolving legal disputes later. Protect your company's rights and prevent disputes with professionally prepared contracts!
Prices
VAT (24%) is added to all prices.
Legal documents
from 300 €
For example, documents related to employment relationships, various types of business contracts and commercial documents.
In matters related to business contracts, you will be assisted by: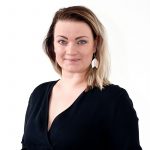 Hanna-Maaria Okkonen
LL.M., attorney-at-law, authorised trial assistant, member of the Finnish bar Association