Child maintenance, living arrangements, access rights, and maintenance in Oulu
Matters related to child living arrangements, housing, access rights, and maintenance.
Expert legal assistance in child affairs
When the parents of a child divorce, the most important and most difficult issues to be resolved are child custody and matters related to the child's living arrangements, maintenance, and access rights. In the best case, the parents manage to agree between themselves on these matters. However, in some cases they are unable to find common ground, and when this happens it is important to seek expert legal assistance to resolve the situation.
Courts can provide a ruling on applications for child custody, living arrangements and access rights. An alternative to litigation in child affairs is child conciliation, which aims at finding an amicable resolution between the parents together with the conciliator, special assistant and other assistants. Conciliation is a much less burdensome, faster and less expensive means of resolving child-related disputes than traditional litigation.
With the help of experts, the conciliation process very often enables the parents to find a mutually satisfactory arrangement that takes account of the best interests of the child. Court proceedings, on the other hand, are adversarial situations that create "winners" and "losers".
Prices
Prices include VAT 24%.
Litigation and other matters
from 150 € /h
The price if you are not entitled to state legal aid or you do not have legal expenses insurance. The hourly rate depends on the complexity of the case.
In matters related to child affairs, you will be assisted by: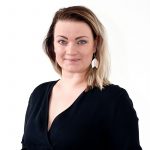 Hanna-Maaria Okkonen
LL.M., attorney-at-law, authorised trial assistant, member of the Finnish bar Association