Litigation and judicial proceedings
Dispute resolution and litigation are our key areas of expertise.
Often, it is in the client's interest to aim for settlement rather than take the case to court
Dispute resolution and litigation are our lawyers' core areas of expertise. We handle every stage of dispute resolution with an expert and client-oriented approach.
Litigation plays a central role in law enforcement, but in many cases it would be in the best interest of the client to attempt to settle the matter out of court. The preconditions for an out-of-court settlement are always clarified before taking the dispute to court, and the case can also be brought to court for settlement if both parties consent to this. Successful dispute resolution is often an effective means of avoiding unnecessary conflict. Our lawyers handle disputes in several areas, for example in disputes related to:
Housing and real estate deals
Contracts and damages
Employment and employment relationships in the public sector
Leasing of residential and commercial premises, and evictions
Demands for payments
Trade in movables
Appeals in execution proceedings and enforcement
Housing associations
For most disputes, it is possible to make use of legal expenses insurance taken out in conjunction with a home insurance policy. Insurance companies have now taken many different measures to restrict the use of legal expenses insurance, so before agreeing on a legal services assignment it will be necessary to clarify the coverage of the prospective client's insurance policy.
Prices
Prices include VAT 24%.
Litigation and other matters
from 150 € /h
The price if you are not entitled to state legal aid or you do not have legal expenses insurance. The hourly rate depends on the complexity of the case.
In matters related to disputes and legal proceedings, you will be assisted by: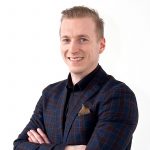 Jussi Ylönen
Attorney-at-law, member of the Finnish bar Association